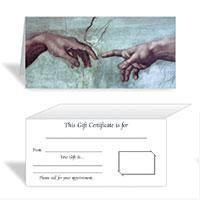 It's that time of year - Are you looking for a special something for a special someone?

Spouse
Friend
Business Associate
or Neighbor?

Anniversary
Birthday
Christmas
Thank You
or Just Because?

GIVE THE GIFT OF RELAXATION

It never goes out of style, it's the perfect fit and promotes an overall sense of well-being.

You will be in good hands!

Contact us at 630-854-4427 or send an Email to inquire.